Various works shot on 16 & 35 mm film, tableaux vivants.
David Djindjikhachvili is available as a Director of Photography and as a Director with experience across multiple genres from documentaries, to corporate films, music videos, narrative fiction and commercials.
David Djindjikhachvili can be hired for various educational work, from large venue talks, to seminars and smaller group workshops.
Cameras, lighting and audio are available for every budget. His main cameras are the Sony PXW-FX9, Kinefinity MAVO LF, Fuji GFX 100, Sony A7III, Sony A7IV and Blackmagic Pocket Cinema Camera 4K.
Rates are dependent on the type of job.
"Uitzicht" short film,16mm
As a filmmaker I have been traveling and exploring different cultures, underneath a compilation of this work.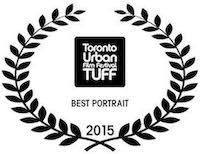 DP- DIRECTOR - FILMMAKER- EDITOR
Based in The Netherlands and works all over the world both as a one man crew or in a team.
DIRECTOR: "Van greppel tot voorgrond - De Joden van Oekraïne", Sunday, June 7-2020, 15.25 uur, NPO 2
Directing a full-length documentary for the Dutch public television on Politics in Ukraine. TV premier December 1st 2019 and repeat June 2020.